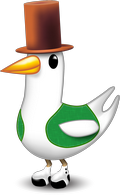 MEMBER STATUS
You are not signed into our forum, so your member status cannot be determined. Please sign in or register an account at the DonationCoder.com forum to be recognized.
Why Donate?
There are many benefits to becoming a donating member, including a permanent non-expiring license key for all of our programs, early access to beta releases and new reviews, discounts on popular shareware, and much more.
Donate now using PayPal and you'll receive your lifetime member activation code and non-expiring program license instantly via email.
Commitment To Integrity
None of our software contains toolbars, spyware, adware, or bundled software of any kind. We will refund any donation at any time with no questions asked. All donations are processed securely by trusted financial services; we do not receive your credit card or personal information when you donate, and we will not share your email address with anyone. For more information please read our Privacy Policy.
---
May we recommend..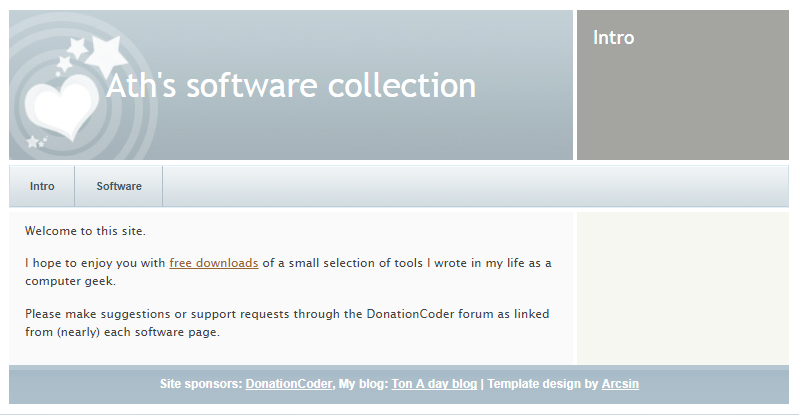 Ath's Software is where DC Member Ath keeps the software he has written and shared.
Generate a free temporary License Key
This page allows non-donors to instantly generate free temporary License Keys for our software.
If you have donated or purchased a License Key, please return to the main License Key page to retrieve your permanent Key.
Your License Key:
*r1;nF+BZ7SpLK7JM/cQjbv73I0BU9K3ewKkVdJerpub4I1gSnF0VZFlgrV szdxKpflfK4RPkqLN3innzc9cyU5mPcFTC0GUOeBvhQPxRuaP0BWdFhw8zmJ xsd0rWl6XClGU7ijfpsNX3th0eqOtjs/7hf5fHQBgeONi4e2LakSKDTA=;+t +Aw9ATnsw=;k1eUkUfBvQSylBxz7aYNq5tYVj5HdFy14oxPYPK9T/Tm2XRqm /t0nexC64iCbXBtf3SJm6kAgYAGwUyZfa0YMsgnmZQNAiNLDmGv8KWE/Rnhi qOHVlWL4zLjVWwXP2JQSQTP/jJEqi5q84ylK6WoHPKcMTBJFtg1xu6Quqc/Y uaFJ3OQPM6WScWKysD0OZwCf3FAs5dptPNd+6lJYF3KPVvQdt39KNX8UkxP1 WjlqBWJAtZoJL82Tw4JE5D0Hb7Ty9RWrp1RdScpok5xYB3Ojkpa0ru59QaJq /fVhObkgGeK/JXgIeXwnspDd90DgMPAkBEnEqz3DEnnJj1qS73fgRkiPk1d/ fJ2oOqfreC1Q10s/mhuwXs8T/G8VGBT7dtbNOTyQImWAvonYu95GqMabBFMM xGszh/0nmbaSXpWwZbnUfbu9LhDl67vA+OrlaxzCp1vpSCWhi7wxHHTDmha7 lGyOX2jVLfFMC1pQcn7lHny45Uvpfxm7Q==
The license key above is made out to:
License name: Anonymous user
License email: n/a
License type: Temporary 60 day License
Note: Expires on Saturday October 13, 2018

Instructions for using your license key:
Select the entire multi-line key above beginning with the *r1, and hit Ctrl+C to copy it to the clipboard.
Install and run the program of ours that you want to activate, go to its Help menu and choose "About", then pres the button to enter your License Key.
Use Ctrl+V to paste your license key into the dialog.
For more detailed instructions and a video demonstration see this page.
If you'd like to have the license key made out to a different name/company/email, don't hesitate to contact us.