This is a plugin for my
Find and Run Robot
program.
Download from:
http://www.donationcoder....s/FarrProcs/FarrProcs.zip
This plugin is triggered by default with: fprocs
It shows a list of running processes -- with top-level windows (like you see with alt+tab) at the top of the list.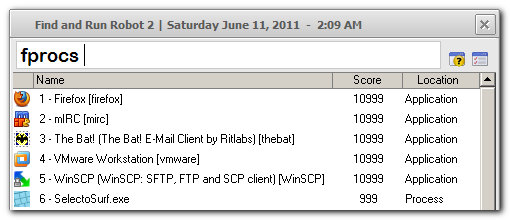 Filter the list and hit enter or select any item to switch to that active window.
Or right-click for more options including the option to terminate the process.
See advanced options for the plugin to tell fprocs to always switch to an application if it is already running, no matter how it is launched.