It's called the
QWERTY phenomenon
. David Williams nails it again, this time in a column titled,
Why doesn't everyone just run Linux?
Quote
In one sense, the Redmond monopoly is self-perpetuating. The first reason Linux doesn't have a stronger foothold in the market is because Windows is already there. For most people their first experience with a computer is Windows. That's the operating system bundled with almost every desktop and laptop you can buy from retail outlets.... Consequently, any competing operating system is at a disadvantage from the beginning: unless a person seeks out Linux or is introduced to it in some way there will be no catalyst for change. Even if the computer operator grumbles about Vista's many foibles, they will lump it often not realising that a choice exists.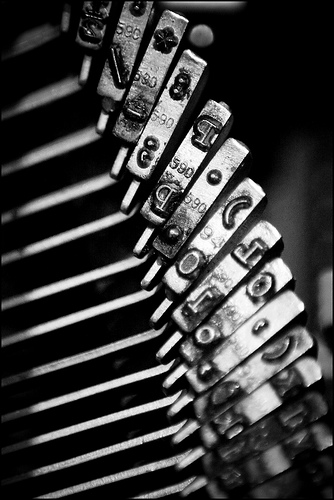 Technology -- and in this case Windows -- symbolizes the way in which it can all too often serve not as a force for progress but for keeping things stuck as is. Look at the QWERTY arrangement: it has no rational explanation, only a historical one. It was introduced in the 1870s in response to a problem in the early days of the typewriter. The keys would jam. The idea was to minimize the collision problem by separating those keys that followed one another frequently. If you're over 45 you
might
remember using a manual typewriter in school.
Once QWERTY was adopted, it resulted in many millions of typewriters and -- the
social cost
of change -- mounted annually with the vested interest, created by the fact that so many fingers now knew how to follow the QWERTY keyboard layout. QWERTY has survived despite the existence of other, more "rational" systems, which we never think to consider. QWERTY works!
The same phenomenon applies to Linux adoption, as David Williams illustrates in the article above. Once you spend time immersed in it, you can't imagine ever going back to Windows. However, I don't think the same applies to Apple, because the transition is made easier, less geekier, so to speak. Many see it easier to switch to Apple than to Linux.