Stephen Fry
is one hardcore techie and long-time Apple fan. Now he's found epiphany on open source software. Kudos to
suleika
for linking to it last Fall. Here's the URL:
http://stephenfry.com/blog/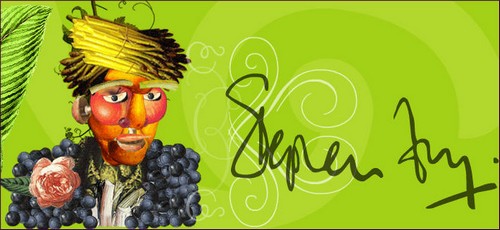 He owns the second ever Macintosh computer sold in Europe, and has never met a smartphone he hasn't bought. To introduce his new column, Stephen Fry explains why he's deeply dippy for all things digital.... Digital devices rock my world. This might be looked on by some as a tragic admission. Not ballet, opera, the natural world, Stephen? Not literature, theatre or global politics? Even sport would be less mournfully inward and dismally unsociable.... Well, people can be dippy about all things digital and still read books, they can go to the opera and watch a cricket match and apply for Led Zeppelin tickets without splitting themselves asunder. Very little is as mutually exclusive as we seem to find it convenient to imagine. In our culture we are becoming more and more fixated with an "it's one thing or the other" mentality. You like Thai food? But what's wrong with Italian? Woah, there… calm down. I like both....