EDIT See post # 2 for a list of over 200 Catalogers compiled by

Crush



Here is a short list of disc cataloguers
, their websites and related threads in DC.
They are listed in alphabetical order with screenshots and info for the better, or better known ones.
But this shorter list is not very scientific, so if you're looking for recommendations it's probably best to read through the couple of pages and see what people say
If you make any suggestions I will probably add them to the longer list-post #2 below.
Feel free to add visuals to your post
If anyone want to do a review/reviews they're welcome to use this if it's any help.
[Prices as of March 2007,
Euro prices hopefully include VAT but unfortunately this often not clarified until you order]
PROGRAMMEs:
in alphabetical order
Analinx Filookup
http://www.analinx.com/products/filookup/index.htm
[$20]
Advanced CATaloguer/Pro
http://www.evgenysoft.com/
[$40_basic-personal/$60_pro-personal\basic-commercial/$65_pro-commercial. euro=dollar for euro price!]
Listed as Shareware at Snapfiles
Advanced Disk Catalog
http://www.disk-catalog.com/
[$20/€14/£10/ 30day trial - not full]
Advanced Disk Catalog hasn't been updated since 2004. It has many good features but lack some basic ones. Like being able to copy the name of a file in the database. I have made a AutoHotKey script to get around that, so if someone else is using ADC and wants to copy filenames then
check this out
-Nod5 (post 9 below!)
Argentum MyFiles
http://www.argentuma.com/myfiles.html
[Shareware - $35/€29/£19]
Broken Cross Disk Manager
http://bcdm.broken-cross.com/
[$24/€19/Lifetime upgrades /"Demo" only catalogues 30 discs per database]
Catalog Max
http://www.lionmax.com/features.htm
[$20]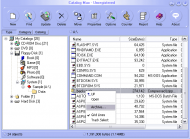 Catdisk
http://www.swconnection.c...Catdisk2000/features.html
[$39]
CatFish
http://www.equi4.com/catfish.html
[freeware]
This creates small sized catalogues, but it creates (or created in 2003) one file/CD, so it's not so easy to manage a CD collection with it.
- rockyhacker (post 11 below)
Cathy
http://www.mtg.sk/rva/
[Freeware]
Runs without install
/ Also has associated commandline utility
For basic CD cataloging I use Cathy.
- elpresi, 2005-10-21
CD Bank Cataloguer
http://www.qunomsoft.com/
there is development in alpha stage that can be downloaded
CD Catalog Expert
http://www.zero2000.com/c...alog-expert/features.html
[$30]
cdTree
http://www.vbknowledgesol...om/syPages/pgProducts.htm
[Free/Share-ware $18]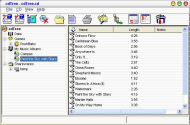 CDVista
http://www.gentibus.com/index.html
[Free/donation-ware]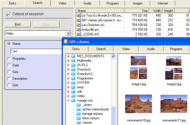 CDWinder
http://www.cdwinder.de/about.html
[Circa $30/€20_"personal"-no network access/€75x2xBusiness]
CDWise
http://www.freedownloadsc...ing_Utilities/CDWise.html
[Freeware] no further info
Deductus
http://www.aolej.com/dedu/why.html
[$29 Shareware- 30 day unlimited trial]
Disk Explorer Pro
http://www.tjelinek.com/main.php?section=d
[$29/ Free for personal use]
most of the plugins used by the application come for [Salamander]
- Lashiec, 2006-09-16
DiscLib
(see review thread below)
http://lyrasoftware.com/disclib/
[Freeware]
Disclib is nothing spectacular. In fact, it has a lot of caveats and it seems like an unfinished project.
Its interface needs a redesign and I don't feel right using it
- Lashiec, 2006-09-15
EZ Cat
http://www.loggytronic.com/ezcat.php
[Freeware]
see mini-review
here
InsideCAT lite/profesional
http://www.vgtsoftware.co...oguer/disc_cataloguer.htm
[freeware/$24.90/€19.90]
It's capable of looking inside archives. On the other hand, I'm not sure if you can turn of this feature. At least back in 2003, I didn't turn it off for some reason when I compared some cataloguers.
- rockyhacker (post 11 below)
MyLib
http://linesoft.org/en/projects/mylib/
[freeware] no installation required
SuperCat
http://no-nonsense-software.com/supercat/
[$35/€29]
VisualCD
(see thread below)
http://boozet.xepher.net/viscd/index.htm
[Freeware]
A couple of people had problems with this one:
This program keeps causing my machine to hard boot. /
VisualCD does not work on my PC either. I posted a note about my problem in the forum (now dead?) and never got a response...
(see thread below)
See also
Snapfiles User Reviews
WhereIsIt
http://www.whereisit-soft.com/
[$40/Shareware -14 day Trial / Lifetime upgrades]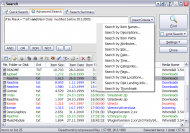 (perhaps the best known and most respected?)
- mouser
see also
Reply#15
below
WinCatalog Standard\Light
http://www.wincatalog.com/standard.html#1
[$40 / €30 / £25 / Light = Freeware version]
see posts#21-24 below
OTHERs
Snapfiles freeware - "Disc Cataloging"
http://www.snapfiles.com/...are/system/fwdiskcat.html
Snapfiles shareware - "Disc Cataloging"
http://www.snapfiles.com/...are/system/swdiskcat.html
THREADs:
top of list = most recent
Your experiences with disc catalogers and most wanted/used features
http://www.donationcoder....um/index.php?topic=7183.0
Looking for Disk Catalog Program with simple UserInterface like Picasa
http://www.donationcoder....hp?topic=7756.0;topicseen
DiscLib Review
http://www.donationcoder....um/index.php?topic=5230.0
Re: Visual CD is pretty incredible catalogue software
http://www.donationcoder....orum/index.php?topic=1270