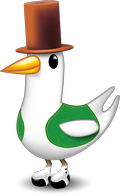 2018 Fundraiser
DonationCoder.com doesn't run ads, we don't sell our mailing list or user data, and we don't bundle any unwanted junk or toolbars with our software. We can continue to do that because of the generous donations of people just like you.
Make a donation now to let us know you support the work we are doing.
Or check out our latest newsletter to see what the fuss is all about.
Or discuss the fundraiser on our forum here.
---
May we recommend..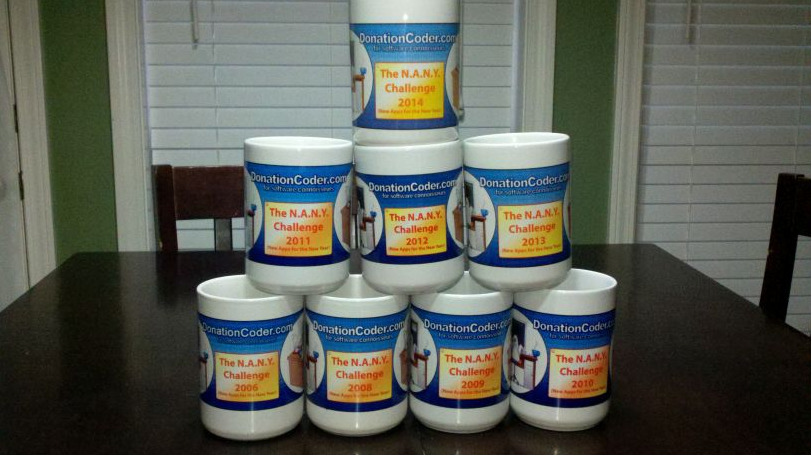 Check out the new free software and fun stuff released as part of our NANY (New Apps for the New Year) 2018 event on January 1, 2018: here.
Since 2007 we have held an annual event that we call NANY (New Apps for the New Year), where we ask the coders who hang out on DonationCoder to create some new piece of free software and share it with the world on January 1st of the new year. NANY is really the funnest thing we do on this site, and it's one of the few times we can all play together. There are no winners or losers, it's simply a celebration of programming and creating new software and sharing it with the world.
This entry period for this giveaway has now ended and the prizes awarded. Summary of the results have been posted on this thread on our forum.
During our 2018 Fundraiser Celebration we are giving away a bunch of commercial software that was donated to us by various companies.
Terms of contest:
Deadline for entry is: April 9th, 2018.
We have multiple copies of each program, but you can only ever win one item, so rank your choices carefully. If you submit multiple entries only your latest entry will be used.
Our software giveaways are mainly intended for our supporting/donating members. So while we do allow non-supporters to enter our giveaway drawings, all prizes will be awarded to supporting members first, and only when there are unclaimed prizes will they be awarded to non-supporters. Why not make a donation now of any amount, to become a supporter?
IMPORTANT: The email address you specify here is used to verify whether you are a supporting member, so if you wish to have a better chance of winning anything it's important for you to use the same email address you used to donate to the site (usually the one paypal has on file for you). You can check if your email address is recognized as a supporting member: here.
Good news: Even if you're not a supporting member of our site, you can still take advantage of generous discounts on most of the programs listed below through the entire month of April. To access the discount codes and read more about the featured software applications see: here.
---
---
Note: If you have questions about the giveaway, visit the discount topic on our forum to see if we've posted any updates. We may also add some additional giveaways or discounts over the course of the month.