1
« on: April 27, 2013, 08:06 AM »
Hi, First off thanks for the great extension. I have a clear theme for windows 7 which doesn't darken the tray so i'm having a hard time reading the clock with white backgrounds. Is there a way to solve this problem? Changing the color of the text doesn't do anything and I'd prefer it to be white anyway.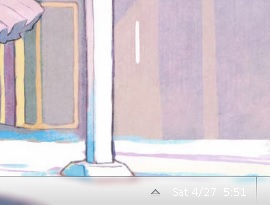 Maybe something like subtitles on movies where the font is black and white?
or this
Variable Text Color
Help? Just being able to change the color would be a start.