HOME USERS:
HELP AND ASSISTANCE:
IF YOU LIKE THIS TOOL, SEE:
---
May we recommend..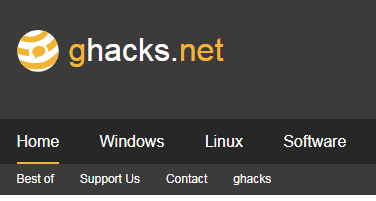 Ghacks.net is a technology blog that started in 2005, around the same time that DonationCoder got started. Although it covers a diverse set of technology topics, it has been one of the reliably excellent blogs for discovering and keeping up to date on Microsoft Windows applications. Martin, who runs ghacks, has always taken a keen interest in the events and software we make here at DonationCoder, and we're proud to call ghacks a friend.
Easy Screencast Recorder is a program to easily record short videos of your desktop, that you can share with others.
It can be run portably, and can record audio and video using any installed codecs (including webm). Easily record entire screen, multimon workspace, or specific region.
Integrates automatically into the Screenshot Captor screenshot taking tool. Easy to record many screencast videos with minimal intervention.