HOME USERS:
HELP AND ASSISTANCE:
---
May we recommend..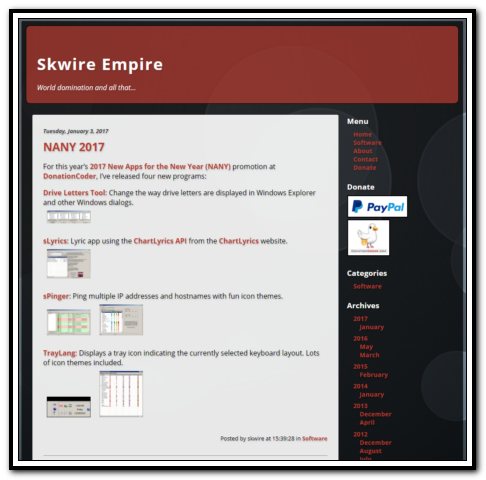 Skwire Empire is a giant collection of programs written by DC member Skwire.
You'll find everything from small utilities coded in requests to posts on the Coding Snacks section of the DonationCoder forum, to full blown applications like the awesome mp3 player, Trout.
One of the most prolific coders on the DonationCoder website, skwire never misses a NANY event, and rarely passes up the opportunity to fulfil a Coding Snack request.
Google Translator Boomerang is a silly little program that uses the Google Translation engine to translate your english text to foreign languages and then back again into english, for some amusing results.
Use it to generate zen poetry or examine how well the translation of your text really matches with your intentions. You might be surprised to learn how your words may come across in another language.