HOME USERS:
HELP AND ASSISTANCE:
---
May we recommend..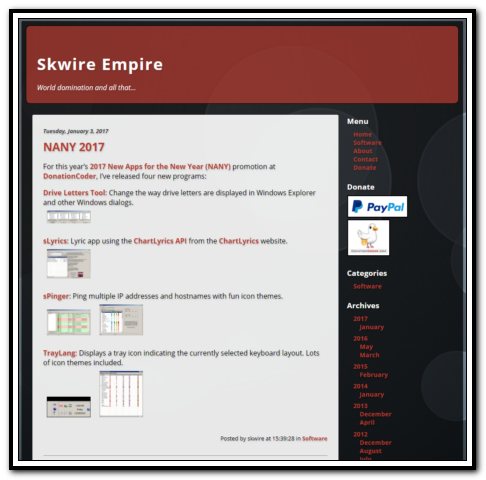 Skwire Empire is a giant collection of programs written by DC member Skwire.
You'll find everything from small utilities coded in requests to posts on the Coding Snacks section of the DonationCoder forum, to full blown applications like the awesome mp3 player, Trout.
One of the most prolific coders on the DonationCoder website, skwire never misses a NANY event, and rarely passes up the opportunity to fulfil a Coding Snack request.
DcUpdater is a general purpose update checker that can check for updates for multiple programs and help the user download and install them. For programmers, it's an easy and free way to to add update checking support to your programs.
NOTE: We take your privacy and security very seriously. As with all DonationCoder.com software, absolutely no information about you or your computer is ever sent to our server by the updater utility, and this program contains absolutely no spyware, adware, etc.