---
May we recommend..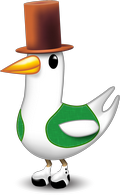 Join our site
by making a donation of any amount. Help us keep our software free from ads, bundled toolbars, and other unwanted junk.
HotRod Panel is an Android app that you can use to create mock-up (imaginary) control panels for imaginary devices. For example, you can create a pretend control panel for your car with controls for Afterburner engagement, or create a pretend control panel for a chemical reactor and trick your friends into thinking you have taken control of it.
Features:
This app is completely free of ads, purchases, bundled software, etc. It collects no personal or anonymous information and sends no information to our servers. It does what it says it does and nothing more (the file and network permissions required are only for import/export/sync functions).
---