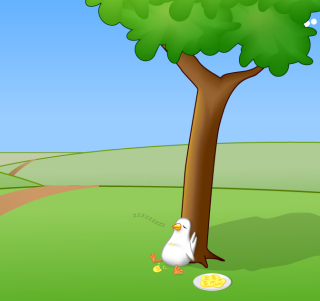 What are Coding Snacks?
Coding Snacks represent the best of DonationCoder.
On a special section of our forum, anyone can post an idea for a small custom utility/program.
Coders who hang out on our forum keep an eye out for interesting requests and when they see one that catches their interest, they code it and release it to the public for free.
People who find the tools useful are encouraged to donate directly to the coders to show their appreciation.
Forum Links:
---
What they say about us..

A best-in-class tool.
Screenshot Captor is a best-in-class tool for grabbing, manipulating, annotating, and sharing screenshots.
What are Coding Snacks?
Coding snacks are small custom utilities written by coders who hang out on DonationCoder in response to requests posted on our forum.
What it does:

Replace all files in a folder with identical filename AND SHA1 hash as original.file with new.file.

Use Cases

Say I have updated the contents of a php file that is used multiple times throughout my project, and now I want all other copies of that file to be updated as well.

In most cases the following code would work:

replace some_file.php c:\projects\example_project

However if the file is readme.txt or config.php for example, then you'd have overwritten many wrong copies. Using HashReplace only files with the same name and same contents will be overwritten with the new contents.

DownloadSource, Executable and Test files




posted by

justice

(

permalink

) (

read 2 comments

)
I promised to make an App as a thank you to DC members, so here it is.

Description (of the application) :

Displays a photo on the desktop wallpaper in overlap manner, so that one can have the photo of loved ones on different wallpaper images on desktop. The overlapped photo can be sized, and positioned on desktop as required; and also can be made semi transparent.

Benefits (of using it) :

I like to have my family photo on my desktop (who don't). Now sometime I come across a good nature image as desktop wallpaper (I like nature, abstract etc.). To have my loved ones photo over the nature's wallpaper, I open up image editor, adjust the two images, save and set as wallpaper, done. In another few months, I find a breath taking image of water fall and want it as my wallpaper. Open image editor, and ... done. When I need to change the family photo with the latest naughty one of my son, I look for the image editor, and ... done.

Well as a developer, somewhere inside me I was not feeling good. I wanted the benefit of both worlds and in automated manner.

Googling gave me many freeware wallpaper changers and some with collage facility. All these does the job but not as I required. I wanted the wallpaper to change the main background image but keep my family photo overlapped on it.

I made one, which does as required. It shows the given image overlapped on the existing desktop wallpaper. Further one can use a wallpaper changer and have the loved ones photo always overlapped on different wallpaper images.

My colleagues, who wanted the same but could not use image editor properly, love it. We all have our religious photo (looks like we all turn religious as the pay day nears), overlapped on different wallpapers on all our desktop now.

Download:https://sites.google...verlapwallpaper/home

(sites.google.com/site/overlapwallpaper/home in case the above link does not show fully)

Hope you will find this software useful.

Regards,Anand

posted by

anandcoral

(

permalink

) (

read 19 comments

)
Name
SFV Ninja (Simple File Verification application)
Short Description
SFV (Simple File Verification) application. I wrote this several years ago for my own use but cleaned up the code for a public release.

Features

Two verifcation modes. The first will verify all files in the list like any typical SFV application. The second mode will only verify any newly added files. This second mode allows you to "update" an existing SFV file without having to verify all of the files.
Recursively scan a folder for SFV files and load them all at once.
Uses relative paths whenever possible when generating SFV files.

Supported OSes
Unicode version (WinXP and up), ANSI version (Win2k and below)
Web Page
Website
Download Link
Download
Author
Jody Holmes - Skwire Empire




posted by

skwire

(

permalink

) (

read 153 comments

)
Excel2HtmlDescription

A command-line tool to convert Excel data into html like the Mail Merge feature of Word. Created as a resolution to this until now unfinished

Coding Snack

, during the March 2011 fundraiser event.

Features

Convert Excel data into 1 big html table (singlefile mode) or each row into a single html file, or multifile mode where the names of the file can either be based on row number of column data (multiple columns can be used), and each column can be output anywhere the html based template allows.

Click here to read more and download now..

posted by

Ath

(

permalink

) (

read 37 comments

)
To celebrate the fundraiser, DC member skwire has released a new application: sWeather.

But before I describe sWeather, I need to say a little bit more about

Skwire

. Over the last year he has released an absolutely astounding number of brand new freeware programs over the last year - almost all in response to requests from everyday people who have stopped by and posted on the DonationCoder.com

Coding Snacks Request board

. He's almost threatening to break the record for releases by DC member

Skrommel

. It's great fun to watch Skwire create new tools based on user requests.

Ok back to the new app, sWeather. It's a tray-based weather tool. There are a few of these kinds of tools around, some good, some bad. sWeather is nice because it looks great while being pretty minimalist, and does all of the important things well. There are tray icons for weather condition and temperature, and it's easy to switch quickly between locations and perform update checks. Overall a very sweet tool.

---

Important Note

: During the fundraiser we ask people to make new donations into the site. And these donations help cover site hosting costs and other expenses. But we also have a system we created (called

DonationCredits

) in order to let people direct their donations to specific members on the site who they would like to show support to. The best thing you could do with your donation is actually to send your donation credits out to specific people on the site like Skwire, whose work you want to support - as a way of letting them know that their work is appreciated. So don't just donate, spread the love a little by sending your donation out to people on the site like skwire. Actually skwire has his own direct paypal donation button on his

website

, and that would also be a great way to let him know he is appreciated.




posted by

mouser

(

permalink

) (

read 31 comments

)