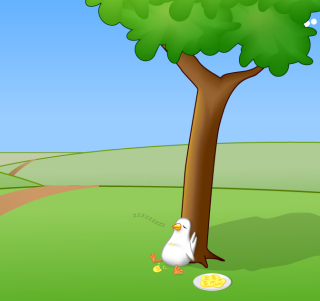 What are Coding Snacks?
Coding Snacks represent the best of DonationCoder.
On a special section of our forum, anyone can post an idea for a small custom utility/program.
Coders who hang out on our forum keep an eye out for interesting requests and when they see one that catches their interest, they code it and release it to the public for free.
People who find the tools useful are encouraged to donate directly to the coders to show their appreciation.
Forum Links:
---
A Win-Win Situation

I heard about your web site after searching out URLSniffer [

URL Snooper

], seemed like a great bit of software and I wanted to reward the developer by paying for it. Not only did he get rewarded but so did I in getting all the other great software that you guys have produced, a win win situation I guess.

M.S.
What are Coding Snacks?
Coding snacks are small custom utilities written by coders who hang out on DonationCoder in response to requests posted on our forum.
You are viewing a specific blog item. Click here to return to the main blog page.
Hello, all!

Here's a little program that would have been better for the NANY.

I made it for myself, but I like to share (for free), so here it is!

It is a handy dandy calculator for converting pixels to inches or centimeters and vice-versa. You set the dpi, height, width of your image and it will give you immediate results and automatically copy them to your clipboard. You can also drag-n-drop images onto PixCalc and it will read the dimensions and dpi for you.

It comes with a chm help file.

Download link

I'd like to know what you think!




posted by

BGM

(

permalink

) (

read 11 comments

)