I am always interested in PIMs (Personal Information Managers), so my thanks to
@rjbull
for the heads-up to this when it was previously a BDJ offer. I have just downloaded and installed Aml Pages Notes Organiser from:
Giveaway of the Day - Aml Pages 9.35
(My system is Win7-64 Home Premium on a laptop with an Intel i7 CPU.)
Re: General brainstorming for Note-taking software
Just when you thought this thread was safely dead, jumps up again. There's yet another one that doesn't seem to have been mentioned on DC:
Aml Pages
.
Quote
Aml Pages is tree-structured notes organizer for Windows. It contains all your notes, information, web pages, passwords, URL-address in the form of a tree, so you can quickly find what you need. The Aml Pages can easily save web pages (or fragments) from the Internet and provides a sticky for quick notes. Manage megatons of your notes with ease at work and at home.
Support plain text, rich text and web pages, tables and figures, attachments, and many plug-ins for expansion features. At any moment you can instantly record the important information in a sticky note, not looking up from the important cases.
Aml Pages allows you to store absolutely any information in its database: texts, images, screenshots, files, URLs and etc. Moreover, you can store both links to files and files themselves.

Found from a Bits du Jour e-mail about a future promotion of it:
Bits du Jour - Aml Pages Home License
.
...
I don't know how it's considered better/different than the multitude of similar programs, and have asked in the Bits promotion. I also asked about import/export, tired of being locked into proprietary formats.
My view so far:
I had given this PIM a cursory trial a year or so ago, and discarded it as not yet ready for primetime.
This version
looks
like it could be a very interesting and potentially useful PIM - if it worked. It uses proprietary and third-party (user) Plug-ins - which is unusual for a PIM, in my experience.
However, in use, it seems rather unintuitive (to me), and it is rather buggy - for example, these kept occurring: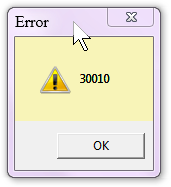 Maybe it has a conflict with some other installed process. I don't know. I shall keep it and await updates (updates will apparently be good for about 12 months with this GOTD offer). I'll probably not spend any more time on it otherwise.
I would be interested in reading any other thoughts from trial of this PIM by DCF members though.
There's a good
FAQ
on it here:
http://www.amlpages.com/faq.shtml
Features/benefits
here:
http://www.amlpages.com/about.shtml