DupeTrasher
is 10 times faster than DoubleKiller (
http://www.donationcoder....um/index.php?topic=1693.0
) (havent tried the pro version).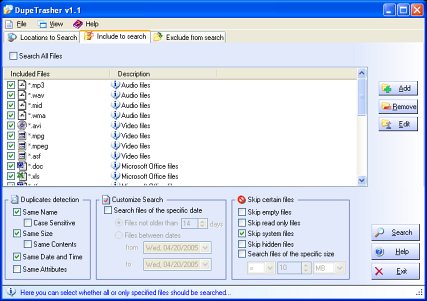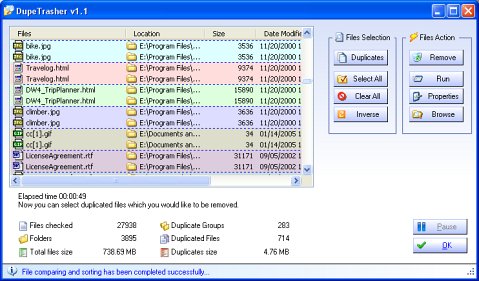 Yet another duplicate file scanner?
We think it's not, but this is up to you to decide. From our experience, some very popular software packages have this option in their features set, but it's has rather poor design. They tend to completely hang or even crash the system when large number of files are included into search. Of course we are not going to name any of those applications here. Advanced algorithm combined with the raw power of assembly language gives you the fastest duplicate file finder on the market, as far as we know. This is not just a cliché sentence, until today we were unable to find some other utility of this kind that is faster, more optimized and lower memory consumer than DupeTrasher. This is especially true when it comes to a search of the large number of files. However,
if you prove us wrong and find such application, please let us know, we will give you DupeTrasher license for free!
Technical details
DupeTrasher was written
completely in Win32 assembly
, as a standalone executable file with no third party libraries or DLL dependencies. Program size is only about 130kb and no compression has been used. It was designed to run on the Windows 98/ME/2000/XP/2003. Smart application crash system is implemented, in order to give you ability to report us any bug that may arise.