The guys at the Mozilla Foundation unveiled today a clever solution to the problem posed by maintaining several different accounts for all the Internet services the average Internet user handles daily. The solution is called BrowserID, and it combines your e-mail address and browser client to identify yourself in the Internet, effectively eliminating the need to juggle several different identities and all the passwords associated to them. This is an idea that Mozilla has been working on for a few years, but only now we're able to see the first results yielded by the research.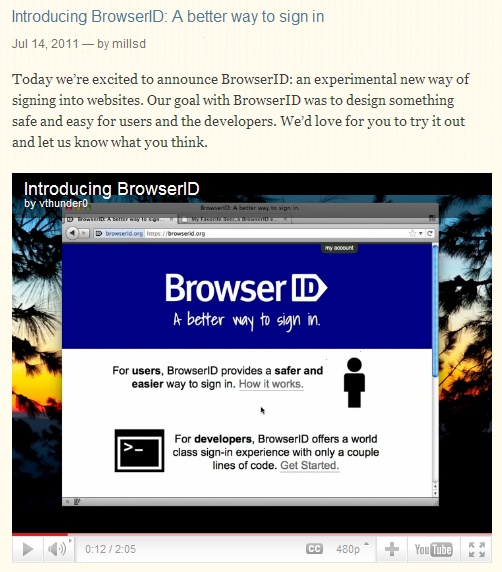 While it certainly improves usability, specially for those less technically inclined, there are potential security concerns that Mozilla isn't clearing at the moment. For starters, this method would transform your e-mail account into the sole point of failure, which if compromised, could jeopardize your entire digital identity.
More information, including an interactive demonstration, is available at the link above. Documentation and technical details are on a
separate blog post
.
---
via
Slashdot