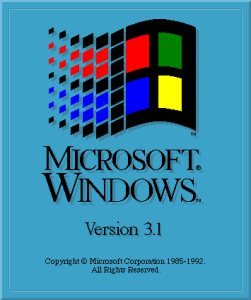 Quote
It's a little over 10 years since Microsoft largely won/lost the appeal of the U.S. government's landmark antitrust case. Today, Thursday, May 12, 2011, the oversight regime created by the judgement against Microsoft ends. Can anyone reasonably say that this case made any meaningful difference to the technology business?

I've always been hardcore, maybe even an extremist, about the antitrust case against Microsoft. I never thought of it as a dangerous monopoly.

Oh sure, Microsoft had absurdly high market share and the company was a bastard to do business with, but everyone, and I mean everyone, who ever bought a Microsoft product had alternatives. They chose to buy the Microsoft product. The products sucked, but all things considered they were better than the alternatives.

The fact that there weren't even more alternatives or that the ones available couldn't compete is due to their deficiencies. Did IBM's OS/2 on the desktop fail because Microsoft wouldn't let any OEMs sell it? It hardly matters, because nobody would have bought it anyway. There were plenty of people who could have bought OS/2 and didn't. I remember those days. I remember OS/2 had a barely functional Netware stack in a business world where Netware really mattered. I remember OS/2 having device drivers for about 3 graphics cards. It was, in many ways, an excellent operating system, but it didn't do what people really needed. Windows 3.1 -- the crappy, unstable, ugly Windows 3.1 -- actually did that better.
Source @ Betanews
My question is, did this really do anything for the better? Linux still has a good portion of the server market, Microsoft still owns the remainder and dominates the enterprise desktop market along with the end-user market. The EU anti-trust efforts created the N editions and the browser ballot which remain largely ineffectual.
What good did all of this do?