Another font thread.
The article isn't exactly new, but I went through it today and tried to find the best font (again... 3rd time in the last 2 years...) for coding.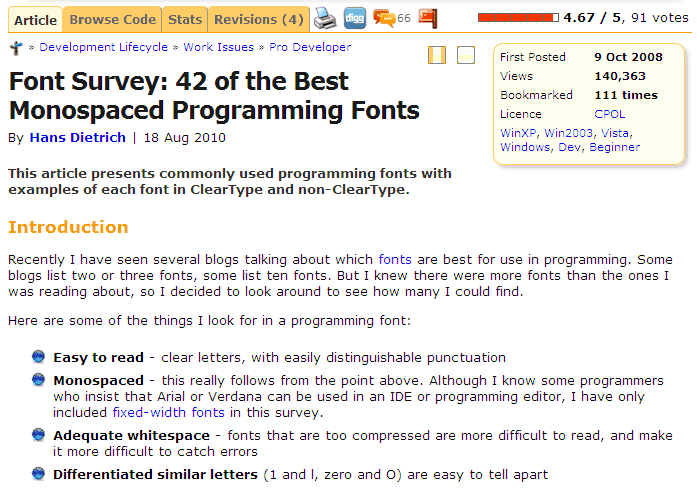 After a year, I still find Consolas incredible, even at 8pt. Of course, some won't like its clear-type / anti-aliasing...
I admit I sometimes need a "clear type" break... but, generally I prefer "clear type" on my laptop LCD.
LCD's are not all the same -- mine has very "sharp" pixels (this could also be due to the graphical adapter I suppose... But I'm far from being an expert in that field).
Other monospaced that I use from time to time :
Dina
8pt (I love it, but... sometimes my eyes need anti-aliasing. Go figure. It's also a bit wider than Consolas and so doesn't allow me to see long comments as well...
)
Proggy Clean with Slashed Zero