Discount offer on XYplorer file manager, 50% off
(Reviewed here
<click>
)
till Sunday, 08 August 2010
Who made the grass?
Big Summer Art Madness!
Get the XYplorer Lifetime License for half of the regular price by showing off your art knowledge!
Note that this special offer only supports PayPal as payment service.
Note that this is a limited time offer that will end on
Sunday, August 15th 2010!
changed the deadline for the grass promotion to Sunday, 08 August 2010 (one week less)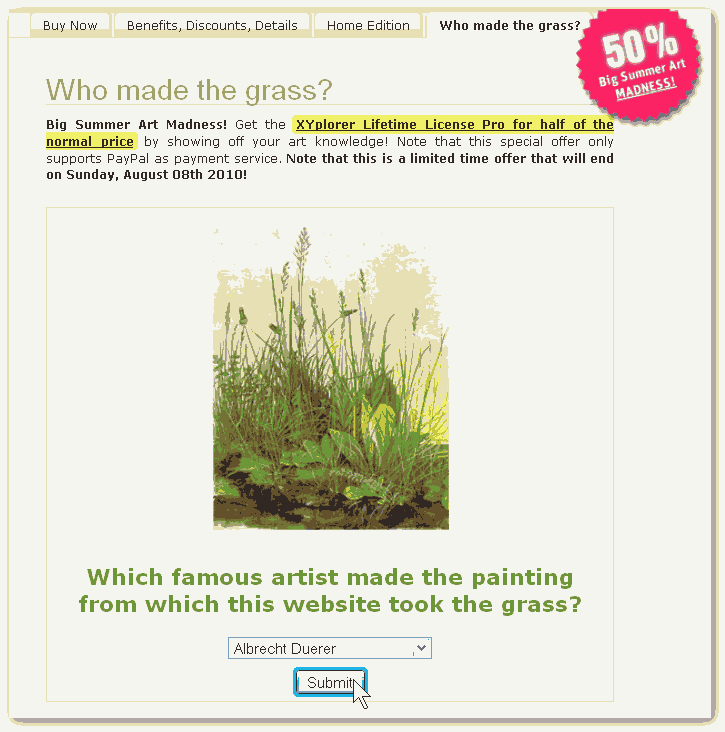 Take an look
at your own and guess the right artist (Hint: take an look at the picture above ;-) ) >>>
http://www.xyplorer.com/grass.php
---
More Screenshots >>>
http://www.xyplorer.com/shots.htm
---
More about XYplorer:
http://www.xyplorer.com/
http://www.xyplorer.com/whatsnew.htm