Description
I needed a battery monitor that fit into my desktop. While I use RainMeter and like some of those meters, I figured I'd make my own.
Features
It's easy to monitor battery remaining with PowerCircle, complete with:
Transparent Background
Different Sizes
Color Customization
PowerCircle easily blends into a desktop.
Planned Features
Maybe a low-power alarm or something.
Screenshots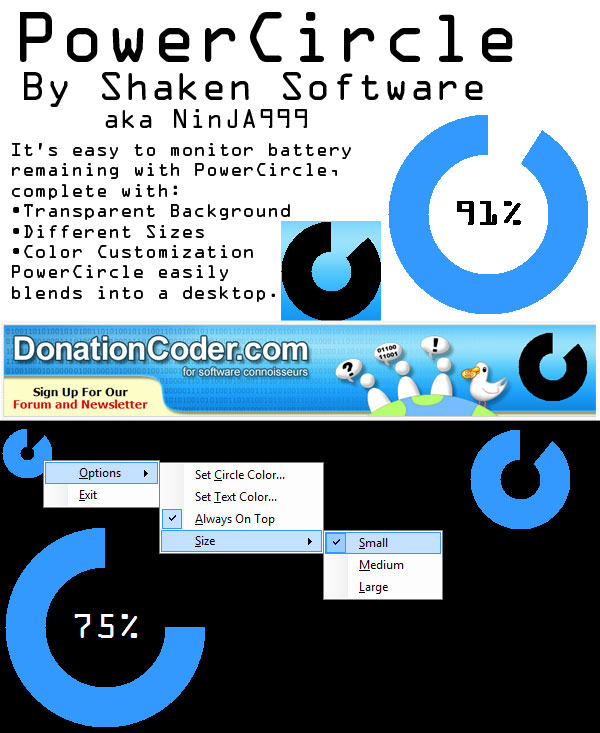 Usage
Installation
Unzip it and run PowerCircle.exe
Using the Application
Left-clicking allows one to move the application.
Right-clicking allows one to access the menu.
Uninstallation
Delete the files
Known Issues
The transparency doesn't work perfectly on the text.
(not really a program issue) I didn't have time to make the website awesome. Right now it's just the picture above and a link.