This is my first (of hopefully at least two) entries to the NANY 2009 event. I'll make an early download available soon.
Description
The main point of this plugin is to let you search many thousands of quotes to find ones that mention certain words, so you can past them in emails or whatever. You could also use it with your own custom text files (one item per line). It can read the same data files as my
Popup Wisdom
program (including standard unix fortune files).
Features
Search as you type.
Planned Features
Better startup speed.
Screenshots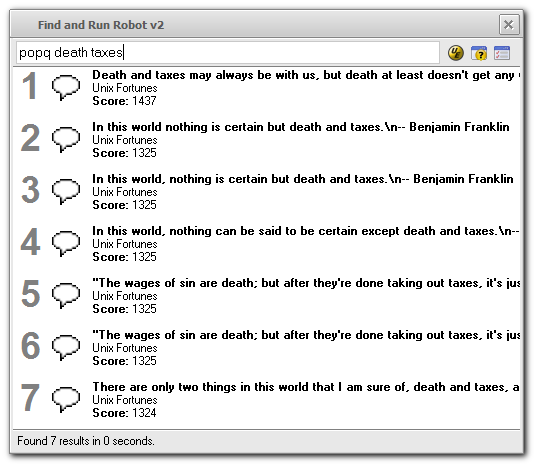 Usage
Installation
Unpack into FARR plugins directory.
Using the Application
type: popq SEARCHTERMS