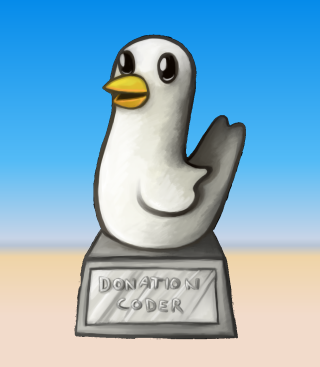 Please note: We are in the process of a major updating of the content on DonationCoder.com as of January 2018, and this page will be updated soon.
Our Favorite Websites
This page lists some of our long-time favorite websites -- sites we couldn't live without and sites that have been true friends to DonationCoder.com.
Have a Suggestion?
If you have a suggestion for a site that you think we should add to this list, let us know.
Editorial Integrity
DonationCoder does not accept paid promotions. We have a strict policy of not accepting gifts of any kind in exchange for placing content in our blogs or newsletters, or on our forum. The content and recommendations you see on our site reflect our genuine personal interests and nothing more.
---
May we recommend..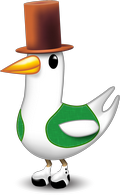 Join our site
by making a donation of any amount. Help us keep our software free from ads, bundled toolbars, and other unwanted junk.
Our Favorite Websites
This page collects short descriptions of some of our favorite websites. It's our way of saying thanks to the sites we have come to love.
This page has not been updated for awhile but will be getting some new content soon! Please check out the rest of our fantastic website which is far more updated than this page!
Over the last year I have found myself admiring the editorial staff at

Ars Technica

, more than once.

It's one of those rare news sites that manages to do a great job of balancing some lighter reading with some very informed and expert takes on breaking technology stories -- and they aren't afraid to step on some rather large toes when they need to.

It's one of the very very few sites that reports on business/industry issues without managing to come off like an unbearably obnoxious regurgitator of press releases.

What ArsTechnica seems to do better than anyone else is to combine general interest technology issues with an understanding of big business, and skilled writers who clearly know their stuff and are up on breaking news stories.

---

To see other posts on the DonationCoder forum that mention the ArsTechnica website, click:

here

.



MakeUseOf

is one of the better sites offering daily articles on various technology-focused ideas for living. Like the similarly-focused site

Lifehacker

, MakeUseOf covers a wide variety of eclectic topics, including software and hardware gadgets, and they have featured a few of our tools on their website over the years.

MakeUseOf seems to be producing new content at a very rapid rate these days. While this may make it a little harder to find the real stand-out items -- it does make the site a great candidate for daily exploration.

---

One of the nice new areas at makeuseof that

we've written about before

is their "

guides

" section, which has a ton of downloadable pdf guides on a wide variety of topics (free but you need to sign up).

To see other posts on the DonationCoder forum that mention the MakeUseOf website, click:

here

.



Freewaregenius

is another one of our favorite websites for discovering new software.

The site has expanded its focus in recent years -- evolving from covering just freeware software to a variety of web and mobile technologies, but the site has remained one of the best places to discover new free software.

It's one of the most frequently linked to sites on our forum, and some of their more recent long comparative reviews of software have been invaluable.

Visit Site:

http://www.freewaregenius.com

---

To see other posts on the DonationCoder forum that mention the Freewaregenius website, click:

here

.