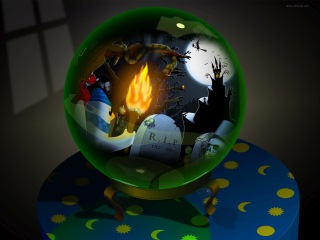 Have a suggestion?
Click here to suggest a blog item.
Newsletters Archive
Catch up with DonationCoder by browsing our past newsletters, which collect the most interesting discussions on our site: here.
Editorial Integrity
DonationCoder does not accept paid promotions. We have a strict policy of not accepting gifts of any kind in exchange for placing content in our blogs or newsletters, or on our forum. The content and recommendations you see on our site reflect our genuine personal interests and nothing more.

---
Latest News
April 27, 2019
Software Updates
Feb 26, 2019
Software Updates
Feb 23, 2019
Software Updates
Feb 14, 2019
Software Updates
Jan 6, 2019
Event Results
Dec 2, 2018
Software Updates
Nov 13, 2018
Software Releases
July 30, 2018
Software Updates
June 24, 2018
Software Updates
June 6, 2018
Software Updates
Apr 2, 2018
Fundraiser Celebration
Apr 2, 2018
Software Updates
Feb 24, 2018
Software Updates
Jan 14, 2018
Major Site News
Jan 10, 2018
Event Results
---
Comprehensive Reviews

I found out about your site about two weeks ago when somebody from my "internet home", (http://www.dslreports.com), posted a link to your

best text-editor review

. I read it and immediately fell in love with the site and the style of the review. It's really hard to find solid, comprehensive software reviews these days. DonationsCoder.com topped everything I had seen before. I don't know what it is... either people don't realize that when you are in the market to buy software you'd like an in-depth, real-world, hands-on, insightful review of the application you intend to buy, or there simply aren't enough sites out there made by people who are willing to spend their time testing software thoroughly and then writing about it..I just love the site.

I.
Our daily Blog
This page spotlights the most interesting posts collected from our forum every day.
You are viewing a specific blog item. Click here to return to the main blog page.
Got myself a new wireless headset for the computer.

It's a logitech G533:

https://www.logitech...-gaming-headset.html

purchased from Amazon for about $75 (

https://www.amazon.c...dset-x/dp/B01MXE0FKC

)

I like it. It has good range, feels comfortable, has no leather/pleather but fabric instead (this is important because the older pleahter headsets I have had have all disintegrated over time). Nice physical on off switch on the headset, along with a swivel down microphone for chat/gaming.

It is *NOT* bluetooth. I actually have a different bluetooth headset and transmitter for my stereo, and don't have serious complaints about it, but it IS a bit more fussy in terms of connecting between the base and headset whenever you turn it on. For my pc, I wanted something that was easier.

This is a nice small usb stick I just plug in when I want to use the headset and it instantly connects, no muss no fuss. Unplug the usb stick to disconnect.

Overall, I'm quite happy with it.

A couple more neat features: Compact mic folds up out of the way and when it's up it automatically mutes.

Continue reading the rest of the entry and discuss..

posted by

mouser

(

permalink

) (

read 500 comments

)