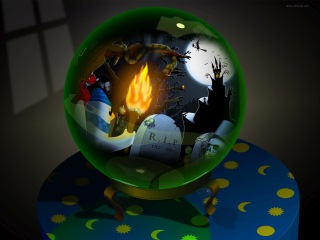 Have a suggestion?
Click here to suggest a blog item.
Newsletters Archive
Catch up with DonationCoder by browsing our past newsletters, which collect the most interesting discussions on our site: here.
Editorial Integrity
DonationCoder does not accept paid promotions. We have a strict policy of not accepting gifts of any kind in exchange for placing content in our blogs or newsletters, or on our forum. The content and recommendations you see on our site reflect our genuine personal interests and nothing more.

---
Latest News
Feb 26, 2019
Software Updates
Feb 23, 2019
Software Updates
Feb 14, 2019
Software Updates
Jan 6, 2019
Event Results
Dec 2, 2018
Software Updates
Nov 13, 2018
Software Releases
July 30, 2018
Software Updates
June 24, 2018
Software Updates
June 6, 2018
Software Updates
Apr 2, 2018
Fundraiser Celebration
Apr 2, 2018
Software Updates
Feb 24, 2018
Software Updates
Jan 14, 2018
Major Site News
Jan 10, 2018
Event Results
---
Process Tamer Has Fans, Part Three

Ever have a program try to take over? Well i finally found the answer it's called Process Tamer it's a small program that sit's in the system tray when it sees a process that is overloading your cpu, it reduces the priority of that process temporarily, until its cpu usage returns to a reasonable level. After 3 week's of testing it has allmost completly put a stop to what i call system hanger's, the program's that will suddenly hog 100% resource's and hang the system. Best of all this is FREE the one word you will find here alot. I give it a 5 out of 5.

T.J.
Our daily Blog
This page spotlights the most interesting posts collected from our forum every day.
You are viewing a specific blog item. Click here to return to the main blog page.
Recently Yahoo changed their weather API, which ended up breaking a weather application written by DonationCoder member Skwire (Jody Holmes), called

sWeather

.

It was interesting because it immediately became clear that there were a lot of sWeather users who had been silently enjoying the program, and they all came out of the woodwork when the program stopped working..

Skwire dived into the new Yahoo API and has just released a new version (v1.81) that works with it. So all of you new and old

sWeather

fans can go back to enjoying this lovely app.

And a small reminder: If you enjoy Skwire's apps and his commitment to his users, why not send him a little donation and a message of encouragement! You can do so:

here

.

---




posted by

mouser

(

permalink

) (

read 708 comments

)