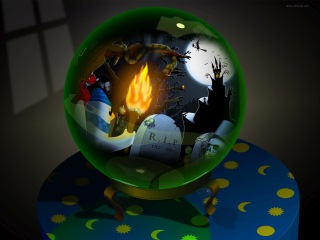 Have a suggestion?
Click here to suggest a blog item.
Newsletters Archive
Catch up with DonationCoder by browsing our past newsletters, which collect the most interesting discussions on our site: here.
Editorial Integrity
DonationCoder does not accept paid promotions. We have a strict policy of not accepting gifts of any kind in exchange for placing content in our blogs or newsletters, or on our forum. The content and recommendations you see on our site reflect our genuine personal interests and nothing more.

---
Latest News
Jan 6, 2018
Event Results
Dec 2, 2018
Software Updates
Nov 13, 2018
Software Releases
July 30, 2018
Software Updates
June 24, 2018
Software Updates
June 6, 2018
Software Updates
Apr 2, 2018
Fundraiser Celebration
Apr 2, 2018
Software Updates
Feb 24, 2018
Software Updates
Jan 14, 2018
Major Site News
Jan 10, 2018
Event Results
---
May we recommend..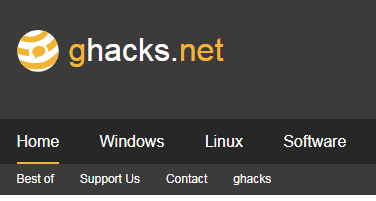 Ghacks.net is a technology blog that started in 2005, around the same time that DonationCoder got started. Although it covers a diverse set of technology topics, it has been one of the reliably excellent blogs for discovering and keeping up to date on Microsoft Windows applications. Martin, who runs ghacks, has always taken a keen interest in the events and software we make here at DonationCoder, and we're proud to call ghacks a friend.
Our daily Blog
This page spotlights the most interesting posts collected from our forum every day.
You are viewing a specific blog item. Click here to return to the main blog page.
Basic InfoPreface:

This is actually both a review and a tutorial. Please don't hurt me for partially ignoring the headline.

Intro:

After the UNIX 7th Edition which almost anything that claims to be "UNIX-like" is either based upon or inspired by had been released, the developers continued to work on it. However, the last three UNIX releases did not see much adoption: Between UNIX Version 7, released in 1979, and UNIX Version 8, released in 1985, the UCB's UNIX distribution BSD had been developed so far that it had more than twice of UNIX's system calls. In fact, the eighth UNIX was basically a reimported version of 4.1cBSD, modified to run on VAX computers.

Neither the 9th nor the 10th (and final) UNIX were ever released as a complete operating system, efforts to work on it were soon stopped in favor of what should have been UNIX's successor for operating systems research, named

Plan 9 from Bell Labs

, inspired by what was called "the worst movie of all times". (I will not link that.) The developers of Plan 9, mostly being recruited from the UNIX and C teams (among them, Rob Pike and Ken Thompson), continued from what they had: the graphical terminal Blit came in the 8th edition,

Mk

and the

rc

shell were there in the last UNIX version as well. Plan 9 tried to complete UNIX's approach of "everything is a file" by introducing the 9P protocol which acted as a replacement for regular APIs (including sockets and other device calls). Using the wikifs layer, even the Wikipedia could be edited as if it was a collection of files on the local machine. (Sadly, this layer does not seem to have been ported to other operating systems yet.)

Of course, since the 70s were over, the usual computer had a real screen instead of a printer and Apple, Amiga and Atari had successfully taken Xerox's revolutionary input device, the "mouse", out of obscurity by the mid-80s, this was what was considered the best way to interact with a computer: The Plan 9 operating system, including its text editors

sam

and

acme

, was developed to be used with a three-button mouse. The designers decided that light blue and light yellow were the best colors to stare at all day, so there was not much to configure. Theming was not a thing.

Click here to read the full mini-review now..

posted by

Tuxman

(

permalink

) (

read 3 comments

)