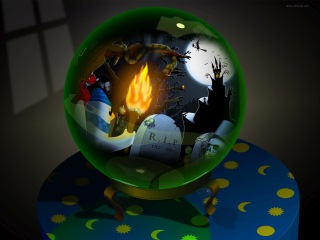 Have a suggestion?
Click here to suggest a blog item.
Newsletters Archive
Catch up with DonationCoder by browsing our past newsletters, which collect the most interesting discussions on our site: here.
Editorial Integrity
DonationCoder does not accept paid promotions. We have a strict policy of not accepting gifts of any kind in exchange for placing content in our blogs or newsletters, or on our forum. The content and recommendations you see on our site reflect our genuine personal interests and nothing more.

---
Latest News
July 30, 2018
Software Updates
June 24, 2018
Software Updates
Apr 2, 2018
Fundraiser Celebration
Apr 2, 2018
Software Updates
Feb 24, 2018
Software Updates
Jan 14, 2018
Major Site News
Jan 10, 2018
Event Results
---
Find and Run Robot Has Fans, Part Two

Dear Fred, My laptop has tons of installed programs (in fact, if I didn't categorize them into submenus, my Start/Programs directory would run into several columns beyond the right edge of my monitor screen). This creates a problem when I have to access a particular program...figuring out where exactly it's categorized, then navigating to it on my touchpad through several submenus, et al...but now I've discovered this great piece of freeware --

Find and Run Robot

-- which searches for any installed program on the fly, as one types in the program name, and then launches it with a single keypress. It even searches for data files!

R.R. (from LangaList newsletter)
Our daily Blog
This page spotlights the most interesting posts collected from our forum every day.
You are viewing a specific blog item. Click here to return to the main blog page.