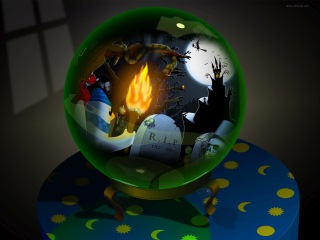 Have a suggestion?
Click here to suggest a blog item.
Newsletters Archive
Catch up with DonationCoder by browsing our past newsletters, which collect the most interesting discussions on our site: here.
Editorial Integrity
DonationCoder does not accept paid promotions. We have a strict policy of not accepting gifts of any kind in exchange for placing content in our blogs or newsletters, or on our forum. The content and recommendations you see on our site reflect our genuine personal interests and nothing more.

---
Latest News
July 30, 2018
Software Updates
June 24, 2018
Software Updates
Apr 2, 2018
Fundraiser Celebration
Apr 2, 2018
Software Updates
Feb 24, 2018
Software Updates
Jan 14, 2018
Major Site News
Jan 10, 2018
Event Results
---
The Personal Touch

Actually I registered because you guys are actual workers. You make real software, not bloated or advert ridden self important money making pieces of buggy garbage.(Say that in one breath!) I admire and appreciate the personal attitude and approach to the site and to the software. You actually attempt to personally communicate with visitors via your website instead of just boasting about your software and trying to make money. When I visit the web site, it's like you custom typed everything directly to a me, and you are actually having a face-to-face conversation. It's that single thing, the personal touch, the real communication that will keep me coming back

Y.
Our daily Blog
This page spotlights the most interesting posts collected from our forum every day.
You are viewing a specific blog item. Click here to return to the main blog page.
Nice article on coding using voice recognition without the use of your hands. Where there is a will, there is a way.

Longtime developer and Austin resident Rusty Moyher was diagnosed with Repetitive Strain Injury (RSI) roughly five years ago... Moyher wanted to prove that his dream—of making legitimate video games without using his hands—was possible. For him, the only true answer was to make and launch a good, working game—and to tell the world how he did it so that others might follow suit.


https://arstechnica....f-a-full-video-game/




posted by

mouser

(

permalink

) (

read 1 comment

)